To open an account with us and switch your portfolio holdings to Bell Direct, simply click on the button below and fill in your details.
After you click 'Finish' you'll receive an email from us with your personal login details.
You can then continue opening one or more Bell Direct share trading accounts (including an individual, superannuation, trust, corporation or minor account).
We make switching your holdings easy and safe – as part of the application we will ask for your HIN and then we will do the switching for you. When your Bell Direct account is opened, your portfolio will be switched into your account ready to go.
What you will need to switch to a Bell Direct trading account
Personal details for all applicants — date of birth, Australian residential address, contact address, etc.
Company or trust documents if you are opening an SMSF, company or trust trading account
A valid email address to receive your application details and notifications
A current mobile number
A current Australian bank account or margin loan account
Tax File Number (optional)
HIN number (optional)
Proof of Identity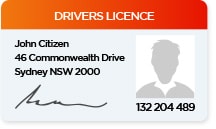 What you need to know
This application form will establish a trading account to trade financial products with Bell Direct.
To facilitate settlement of transactions with Bell Direct, this application form also relates to the Bell Cash Trust Product Disclosure Statement and Additional Information to which you are given access during the Application process and you should read that document prior to investing. The document contains important information about the Bell Cash Trust.
The interest rate payable will change from time to time. You may view the current interest rate at any time without charge from our website, or by calling us on 1300 786 199. The current interest rate is available here.
To open an account with Bell Direct, you will need to download and read the following documents.
Need assistance?
If you have any questions please send an email to our broking representatives or call us on 1300 786 199.